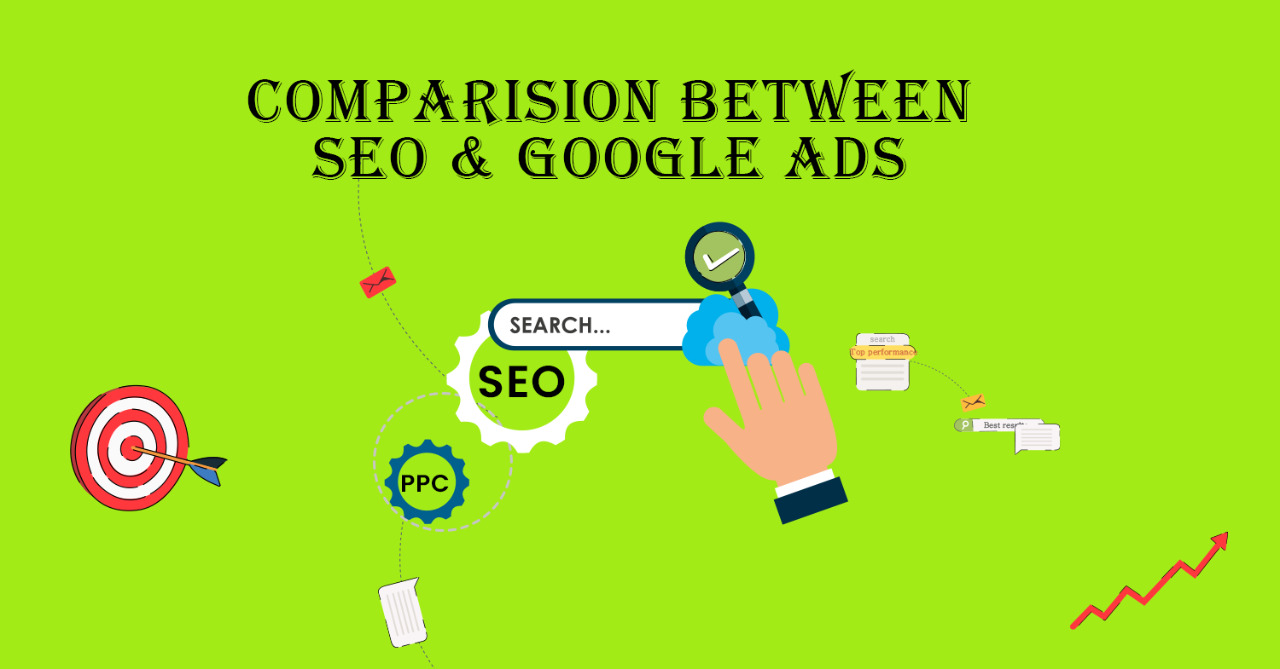 The blog content on a blog page or website is an important aspect for reaching a higher audience with a better ranking for the website. Search engine optimization and Google ads both are used to improve the engagement rate of a website.
Google ads help your page to reach the top of search results very quickly in a short span of time. Google ads help you to display your page on the first page on the search engine results. This is a costly approach as it gives quick results with very little waiting time. Google ads have ad words, one can use a higher number of ad words in the blog or content. Ad words can be used to promote the website of Google and other websites that uses Google Ad-sense.
The search engine optimization technique is effective for long-term or sustainable Google ranking. This is a more cost-effective approach and can be used as an organic way to grow the value of the brand or blog or website.
In SEO, there are keywords in the web content. Also, a few keywords can be used in minimum repetitions. In SEO, we need to focus on a few keywords to get better results on the search engine results. SEO is used to promote the website on search engines stand-alone apps or on web browsers with a higher rank of search engine results for a wider reach to the audience.
The best SEO Companyprovides the best marketing and promotional services through SEO and Google ads. Both the approaches are best in their own way; it depends on what the customers require.
Pitamaas Creative agency is a digital marketing agency in Indiathat is also the best SEO Company. We provide the best SEO services and PPC marketing servicesfor your brand. We deliver solutions based on customer requirements and ensure complete customer satisfaction.