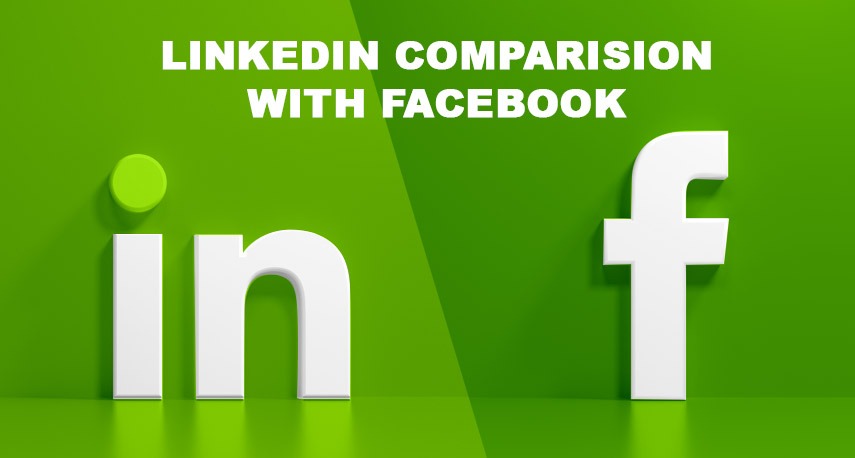 Facebook vs. LinkedIn
LinkedIn and Facebook are fantastic platforms for your specific purposes depending on your business than the industry that you`re in.
Both LinkedIn and Facebook are the best among themselves and provide informative and entertaining content for the users.
LinkedIn comparison with Facebook
LinkedIn is an amazing platform. LinkedIn can still be a mystery for a lot of people but essentially LinkedIn is a giant database and search engine. If you were to google your name it`s nearly always your LinkedIn profile that comes up first.
Facebook is also an amazing platform for greater organic reach. Watching videos on Facebook so you possibly noticed that video content is just exploding throughout Facebook and you can upload all of your video content directly to your Facebook page.
LinkedIn is the NO 1 business networking platform in the world whereas Facebook is the NO 1 social media platform in the world.
LinkedIn has the highest annual salary of any of the social media platforms. Facebook has monthly active users.
LinkedIn connects with others a grow your business network into the millions. Facebook presents a huge opportunity to provide fast and direct information, entertainment, products and services to existing or new customers or clients.
LinkedIn is a giant database – use the search function, who viewed your profile. Your Facebook page is your website and this may be the only contact someone has with you, your business or your brand. LinkedIn marketing agency provides excellent services with their experts.
www.pitamass.com is a digital marketing agency in India. Today digital marketing is much important because it gives your online presence on sites like Facebook, Twitter, LinkedIn, Google. The best agencies to be trusted and to make your product a star and a very creative agency. Best experts who seamlessly integrate with you. Also works for social welfare.