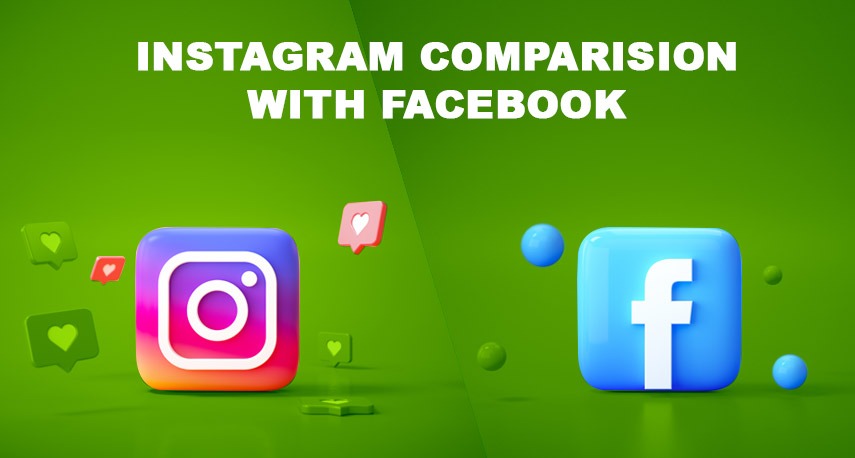 Facebook and Instagram are both leading social networking sites or apps and have a global reach. People have to identify their audience, think about the type of content we want to publish and then find a suitable medium. Moreover, the question isn't which social networking platform is better. The questions we have to ask themself is how their company can use both the platforms to reach their audience and grow their social media presence.
Facebook for Marketing
Facebook and Instagram are both preferred mediums for reaching a greater audience by digital marketing agency as well as a Facebook marketing agency. However, the Facebook marketing agency suggests that building an online home page for the business on Facebook. As pages on this platform help to establish the business' presence. Facebook ads help you to proactively reach new customers.
Instagram for Marketing
Instagram is not just a channel for sharing photos and videos with your friends and family but it's also a great platform or channel for e-commerce marketing. A digital marketing agency uses this social media platform to showcase business products online and it has given an online visual presence to millions of businesses. Its feature of sharing through photos as posts, videos through posts, stories or IGTV stories or reels have hugely affected business towards growth.
Instagram versus Facebook
Both Facebook and Instagram are important platforms for publishing content for various businesses. The content and marketing strategy that works on Instagram might not work on Facebook and vice versa. The digital marketing agency should analyze the audience and choose the platform.
Pitamaas is a one-stop solution to cater to all your digital advertising needs. We are an agency focusing on search engine optimization, target marketing, digital campaign, and social media marketing. Pitamaas is a creative agency providing services from varied domains like photography, branding, logo, print ad, packaging, and social media optimization.