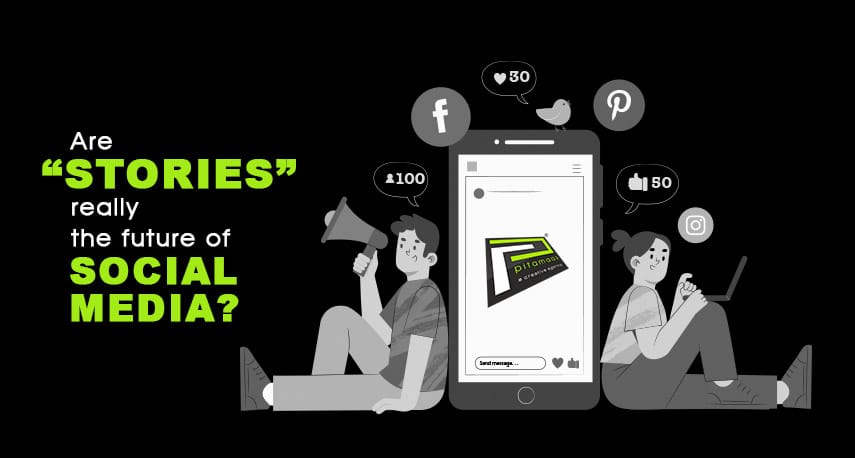 All of us might have accounts on at least any one of the social media platforms, and we all are surely aware of what stories are on the leading social media apps. Everyone who uses social media either posts stories or at least views approximately more than a hundred stories each day. Content creators, influencers, big brands, and so many high profile people post pictures through their social media feed and they share the same post on their stories too. Isn't it interesting that a simple story can be beneficial to you?
Now, are you thinking of making stories?
Let us highlight some of the benefits that a story can cater to the users.
*A story on any social media app is more engaging than a post.
*The social media stories reach a larger audience and give you better engagement on your content.
*You can create story highlights of the product links for your customers.
Now, you might be surely wondering how stories can be helpful in the future.
Earlier stories were a part of Instagram and Snapchat, later Whatsapp added it. Now recently even Linkedin and Facebook have added stories to their recent updates. When such big tech giant companies are slowly adding the stories as their features in their updates, it is surely going to have a great impact on future.
Stories are the way to display the creativity for a short time. However the short time of the story creates room in people's mind for a long time.
Here the Digital Marketing Agency comes into the picture. A digital marketing agency is a team of digital marketing or advertising enthusiasts that create your content, grow your following, and engage your customers. Many small businesses have flourished in the market in the recent one to two years, and not everyone has their website or application to increase customer engagement and build their brand. So a digital marketing agency helps anyone who needs to promote their page or content on social media.
Pitamaas A Creative Agency is a well-known digital marketing agency in Ludhiana This digital marketing agency promotes your brand, increases its online presence, advertises your product, builds modern-age business solutions, and gives you the best digital marketing services. Pitamaas A Creative Agency has a team of skilled digital marketing professionals that provides the best digital marketing services to their customers according to their needs and caters to all their requirements.